If you're a Gulf Coast resident chances are you've had solar door knockers visit your home. Maybe you've even encountered more than one!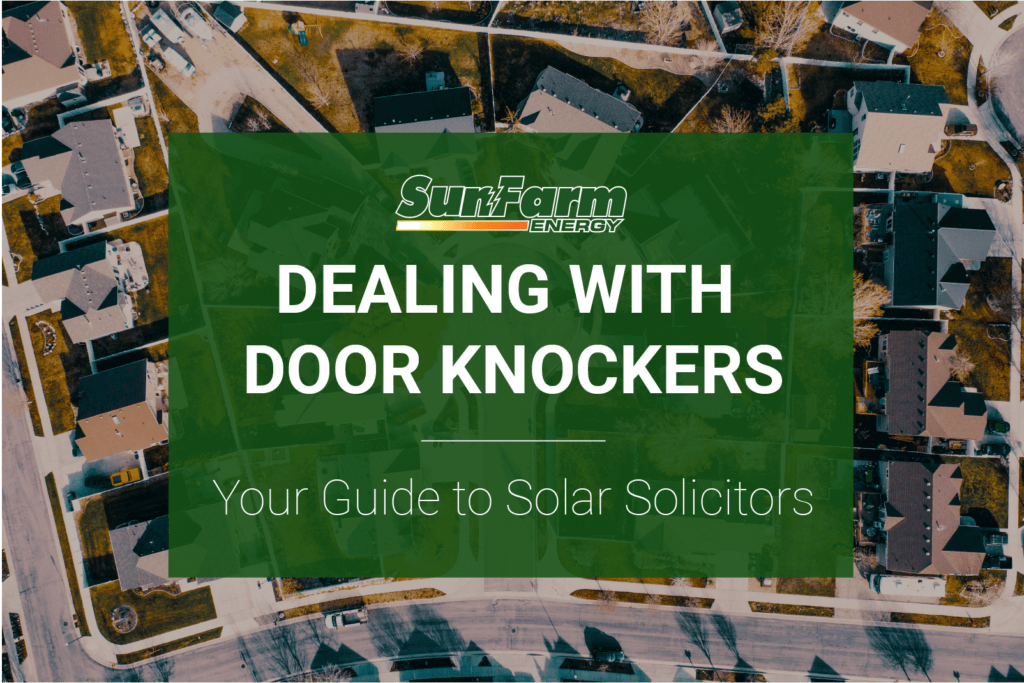 As the Florida solar market heats up, companies from across the country are jumping at the chance to capture business in our area. However, it's important to keep in mind that door knockers may not have all the answers when it comes to solar power.
Going solar is a big decision and a significant financial investment. Many door knockers are trained to pitch you on all the benefits of solar so that you sign a contract on the same day. But that also means they probably aren't painting the full picture.
We know this can be a big nuisance, and that's why SunFarm Energy doesn't deploy armies of door knockers to interrupt your peaceful Sunday morning. Instead, we're identifying some important questions to ask the solar sales reps that might knock on your door.
---
Watch Out for Scams!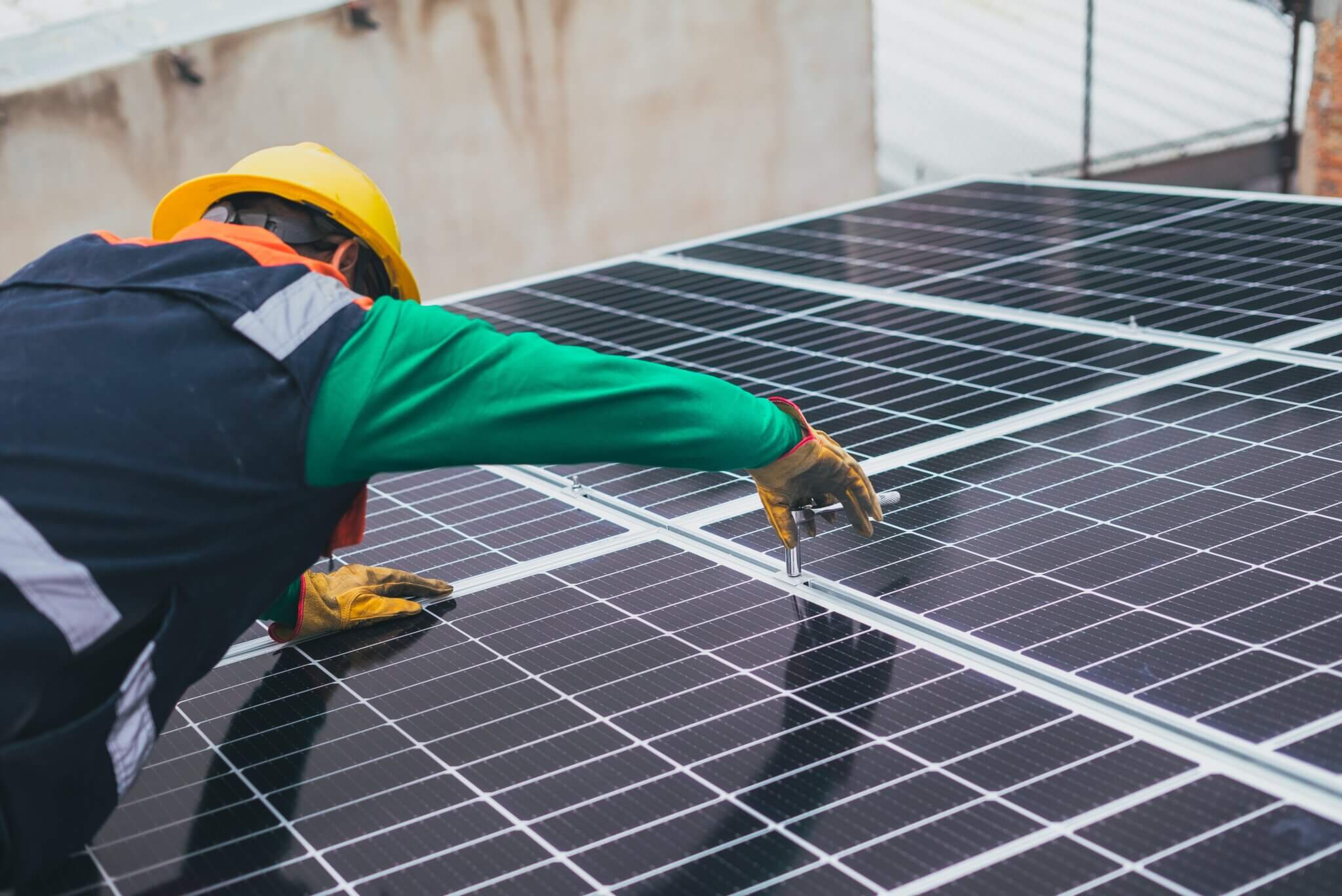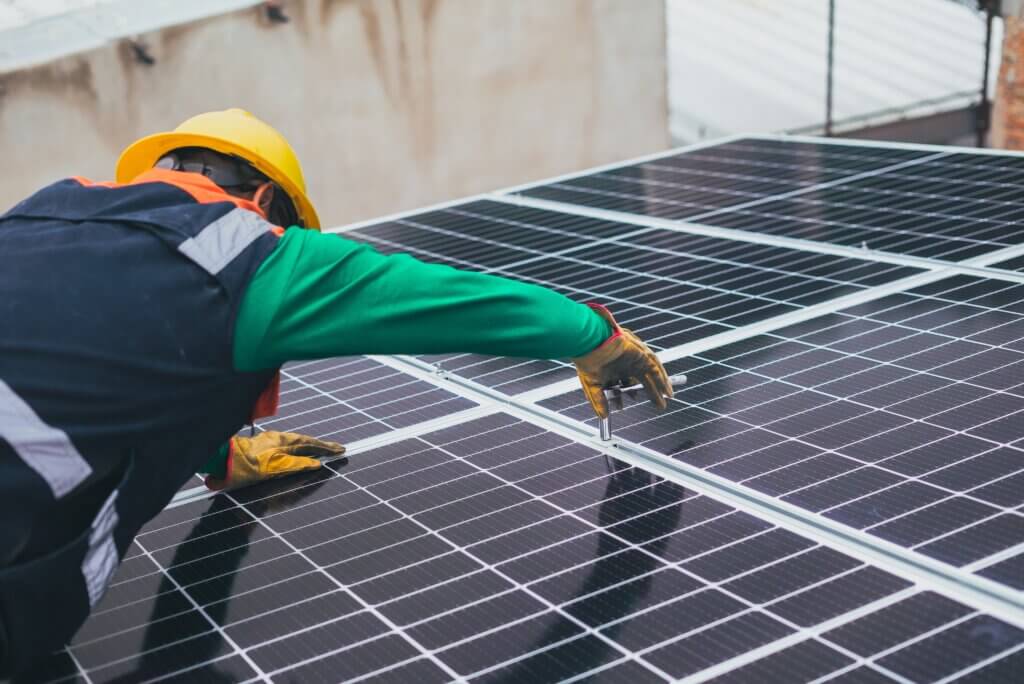 First and foremost, it's important to be vigilant about misinformation around solar. When solar companies try breaking into a new market, they frequently use tactics that mislead customers and misrepresent their products, warranties, and incentives.
Be on the lookout for companies that make any of the claims outlined in our Top 10 List of Solar Myths.
One of our key values at SunFarm Energy is honesty and integrity. Our goal is to empower our customers to make an educated decision about switching to solar and we'll never try to upsell you. Learn more.
Learn About the Company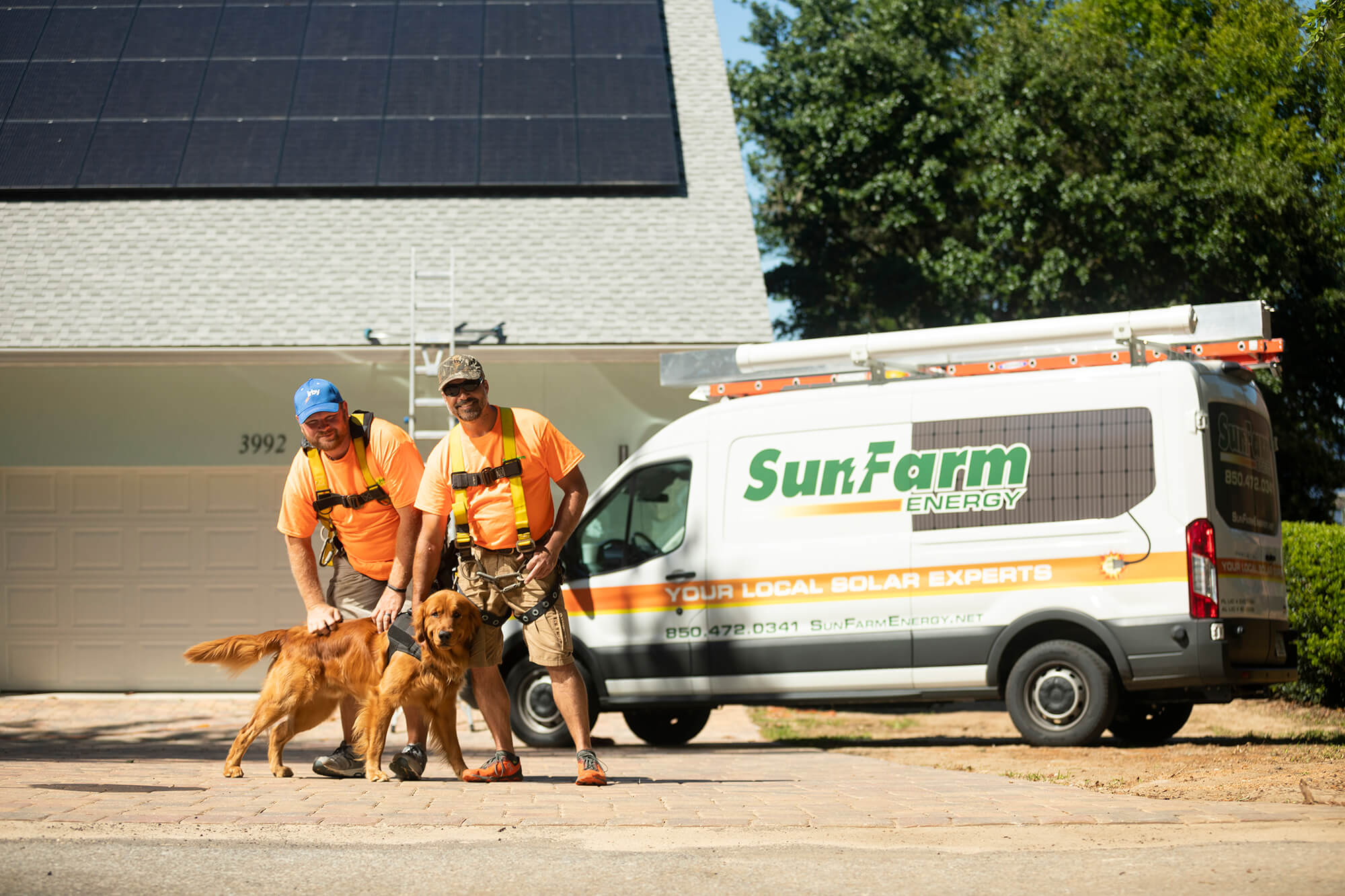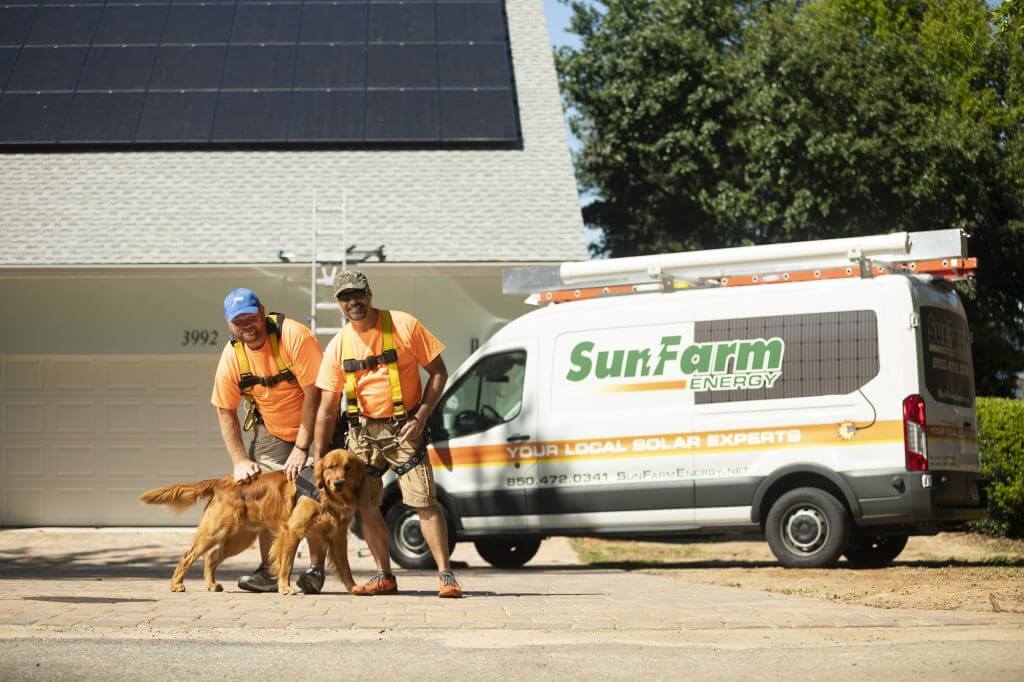 As solar becomes more popular on the Gulf Coast, many companies are moving into the Florida market from out of state. These businesses can come from as far as Utah or Pennsylvania and claim they are local or headquartered in the Panhandle. Be sure to ask how long the company has been in business, and specifically how long they have been serving the Gulf Coast.
Where is your company based?
How long have you been serving the Gulf Coast area?
SunFarm Energy is owned and operated locally in Pensacola Florida, and we've been serving Gulf Coast residents for the past 10 years. Plus, our owner is a former Naval Aviator and has been building sustainably since 1996.
Installations & Install Crews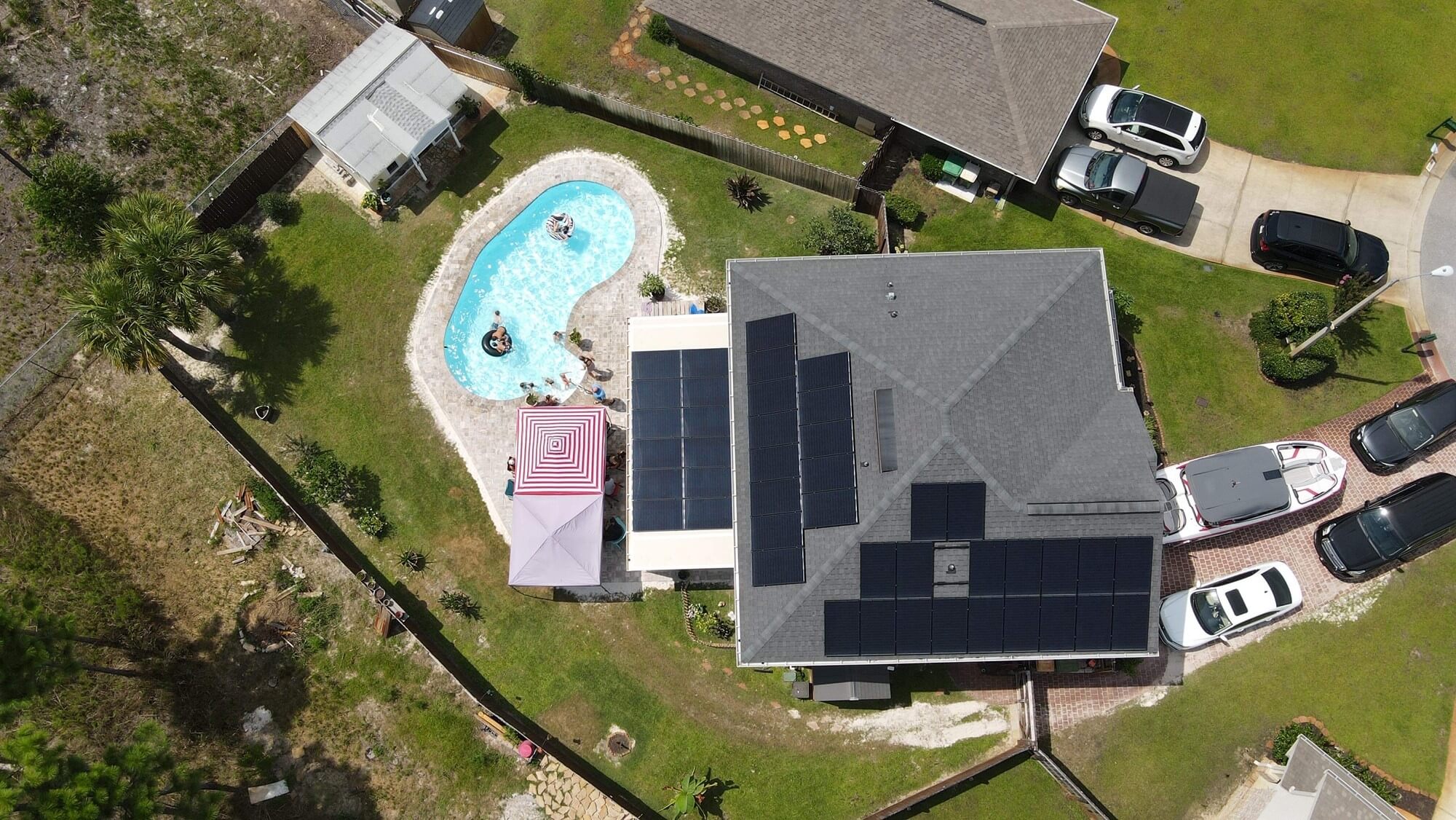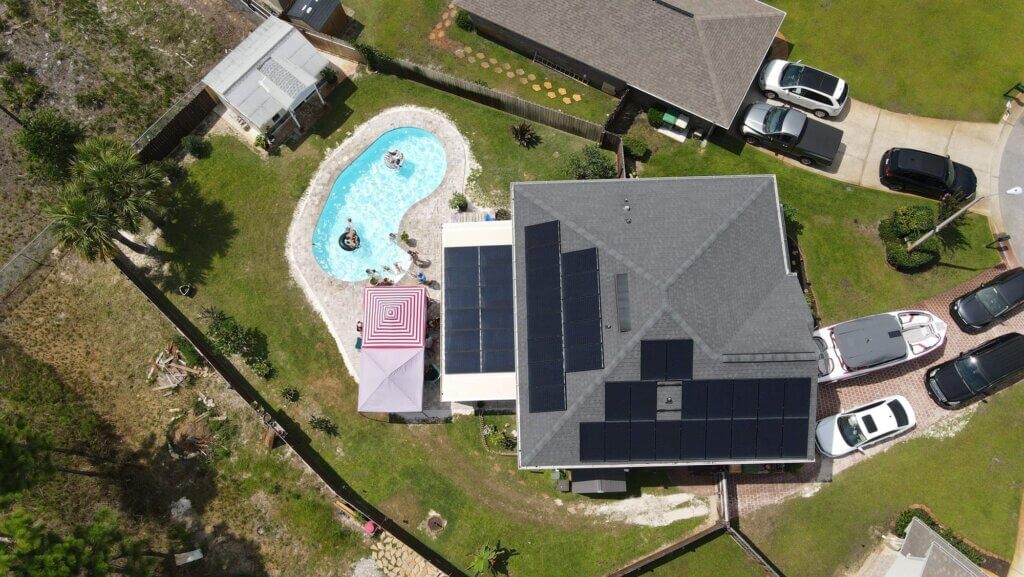 A reputable solar company will have a vast portfolio of installations to share. However, it's even better if they have local installs nearby. Ask about the number of systems they've installed in your area and see if there's a system you can visit in person.
It's also important to inquire about installation crews themselves. For example, reputable companies should have local install crews that work specifically for the business.
How many installations have you completed in the Panhandle area?
Where was your most recent install?
Is there an installation near me that I could stop by and see in-person?
Do your installation crews work for your company directly?
Over the past 10 years, SunFarm Energy has installed hundreds of solar PV systems across the Florida Panhandle and Southern Alabama. This includes traditional solar, solar thermal, and solar + storage.
Our install crews live and work here in the Pensacola area and are employees of our company. Solar businesses looking for local workers consistently call us to assist with their installations.
Service Availability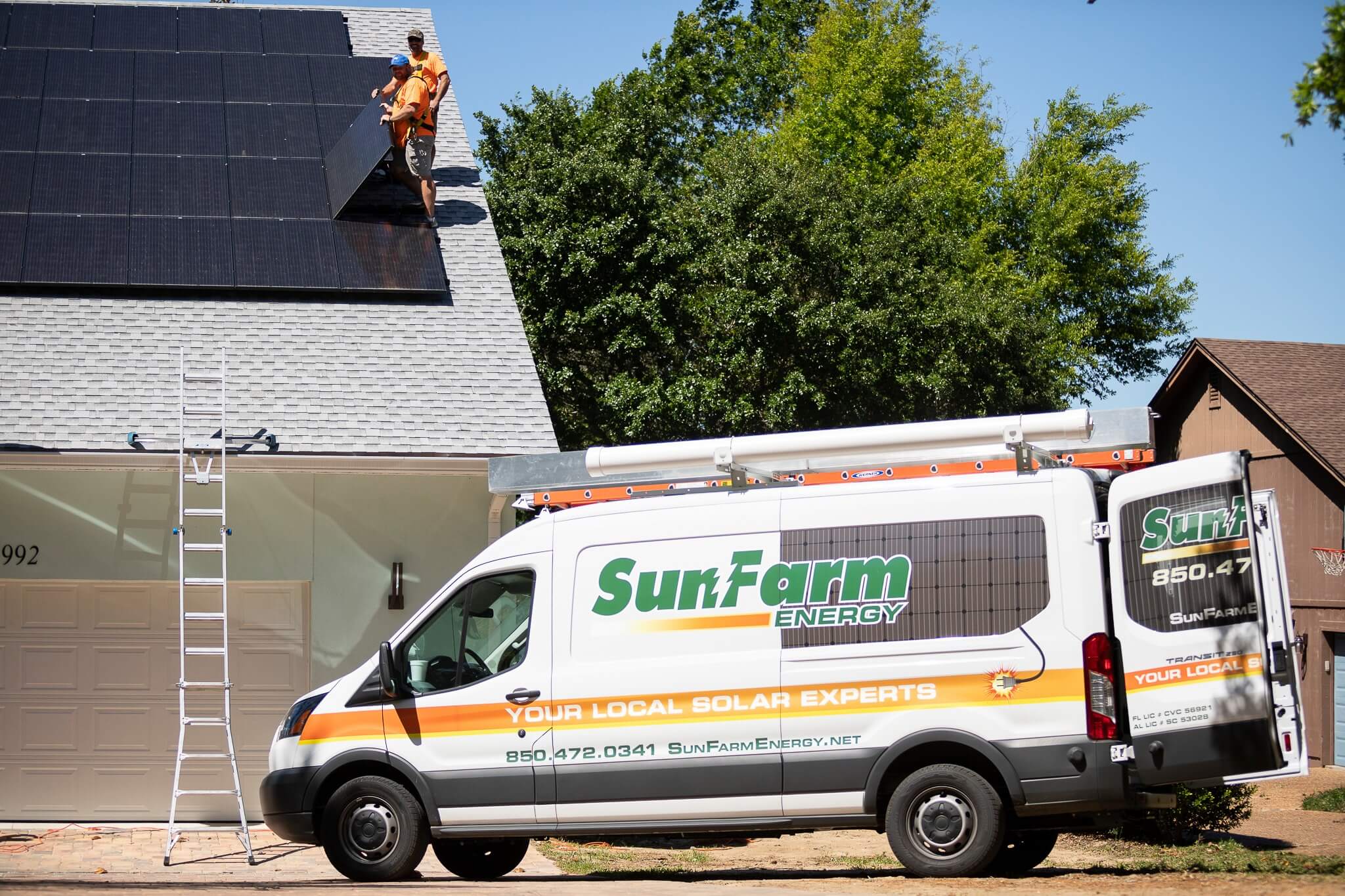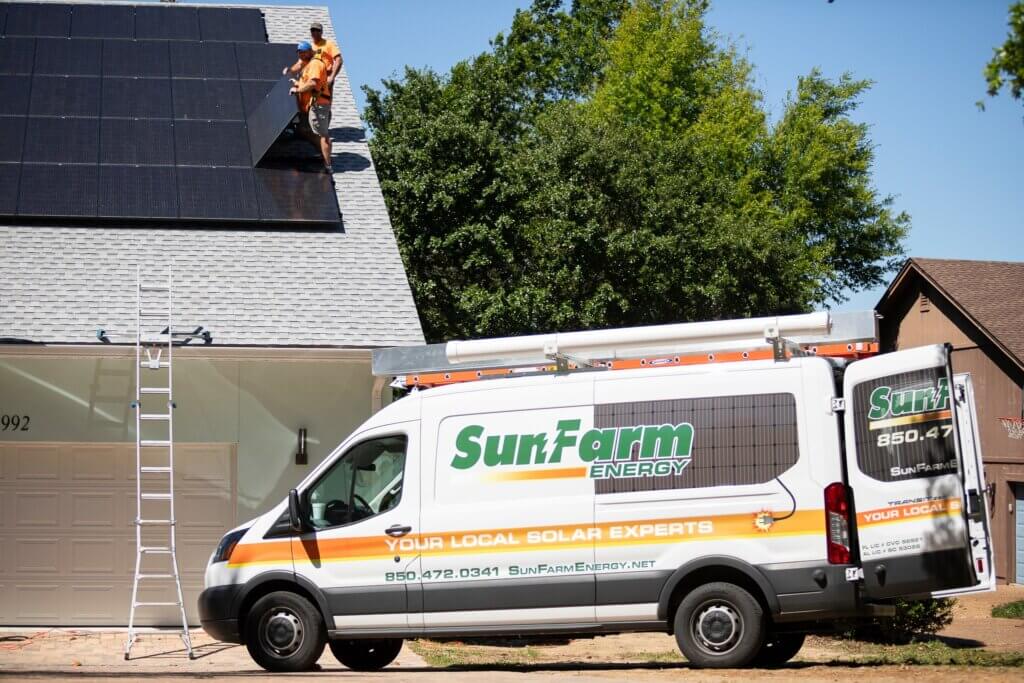 While solar PV systems don't come with any moving parts, at some point during their lifetime they may need service. This could include uninstalling and reinstalling when you need a new roof or just general issues with equipment. Make sure to ask any door knockers if their company has a dedicated service department.
Does your company have a dedicated service department?
What kind of service work does your company offer?
What is the turnaround time for service on my system?
How can I budget for service costs down the road?
SunFarm Energy has a dedicated service department that assists with any issues. We also frequently complete service work on systems installed by other companies.
In 2020 and 2021 SunFarm completed 35 uninstall-reinstall jobs for folks who had roof damage from Hurricane Sally. In addition, we're here to help for the lifetime of your system, and our warranty policies ensure you receive support no matter what.
Financing Options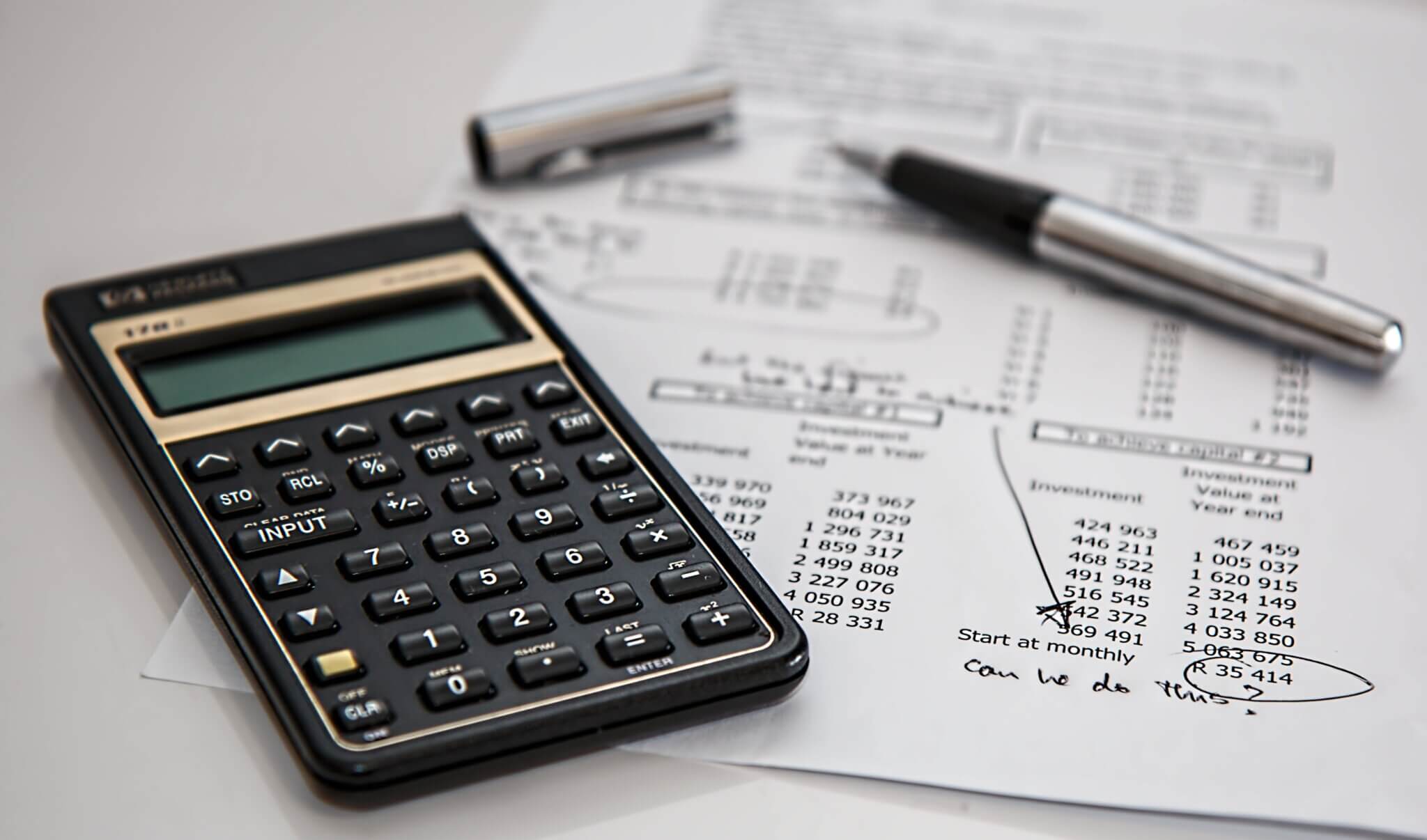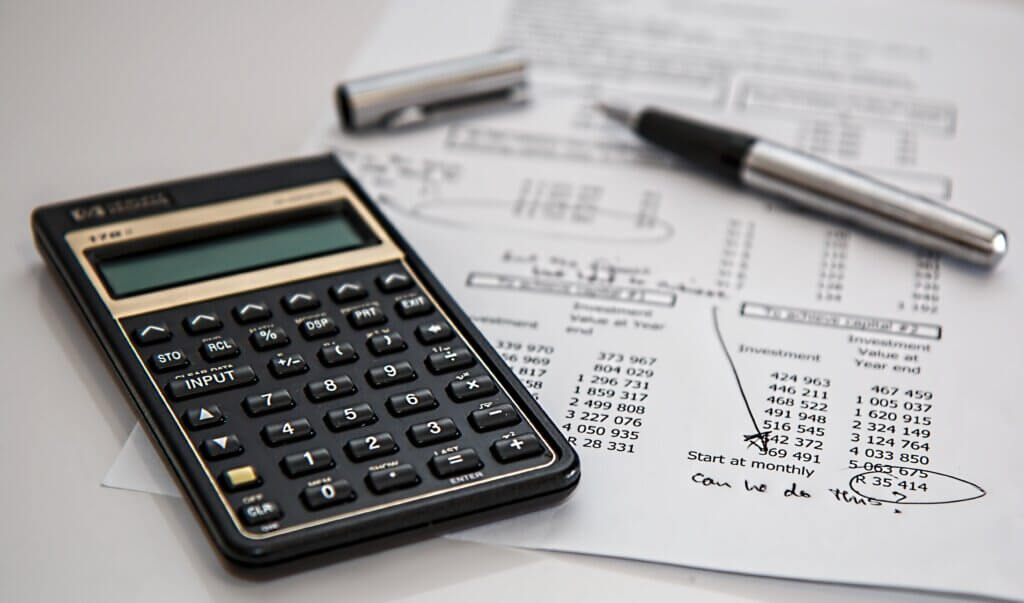 Going solar is a big investment and it's important to be aware of the financing options for your system. Make sure you ask your door knocker about financing availability. Which companies do they partner with? What percentage of their clients finance vs. paying with cash?
Does your company offer financing?
What is the qualification process for financing?
Which financing companies do you work with?
What percentage of your customers finance their systems?
What interest rate can I expect to receive?
A large portion of SunFarm Energy customers finance their systems. We're proud to work with solar-specific loan companies to make solar an affordable solution for all.
Equipment & Warranties
A trustworthy solar company should have multiple product options to choose from. This includes panels, racking, and/or inverter systems. Plus, it's a big bonus if they have multiple options for storage. Be sure to ask your door knocker about their product offerings and equipment warranties. With multiple product options to choose from, you're more likely to find a solution that's custom-fit for your power goals.
How many different types of solar panels do you install?
What is your most popular panel?
Does your company offer storage options?
Which storage options are available?
What are the warranties on your products?
What does the warranty cover?
At SunFarm Energy we offer a variety of solar panel options including Q-Cells, Tesla, and more. In addition, we have storage solutions available from Enphase, Tesla, and Sol-Ark. Each piece of equipment is covered under warranty and all equipment is included in our comprehensive industry-leading 30-year warranty.