SunFarm Energy is proud to be a Tesla Solar Roof Certified Installer in both Florida and Alabama. Check out some photos from some of our most recent installations. Interested in Tesla Solar Roof for your home? Request your customized quote today.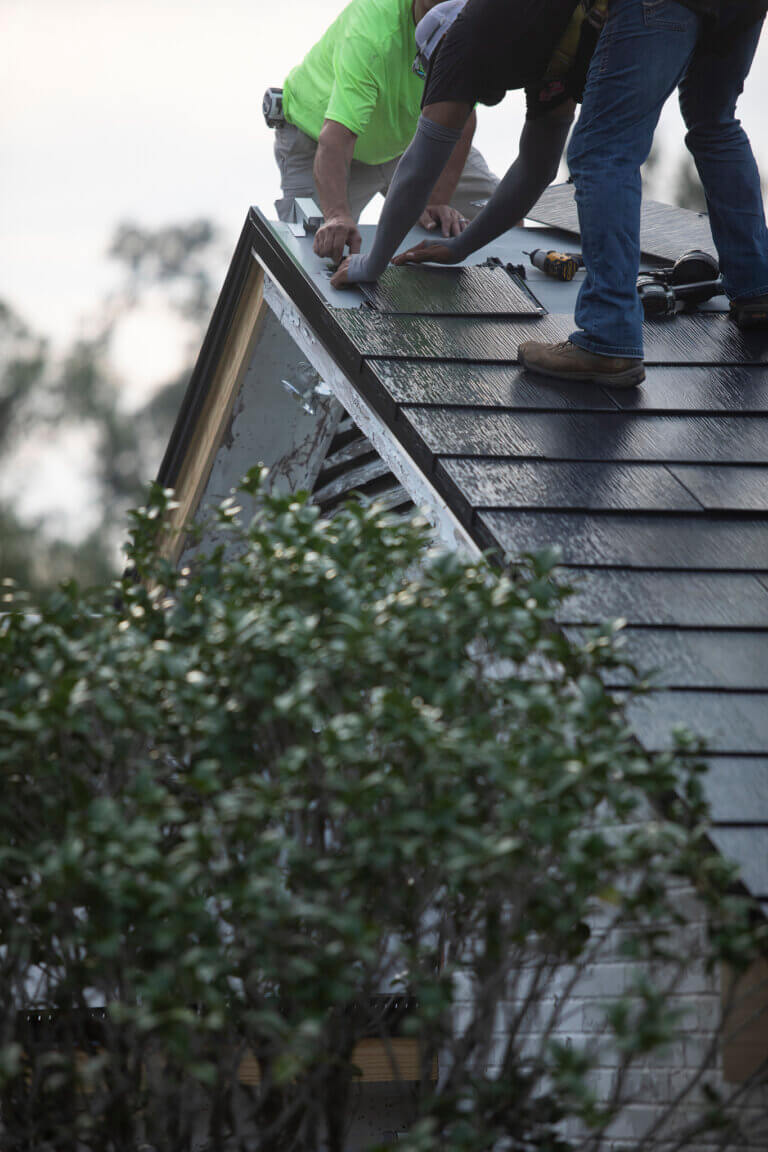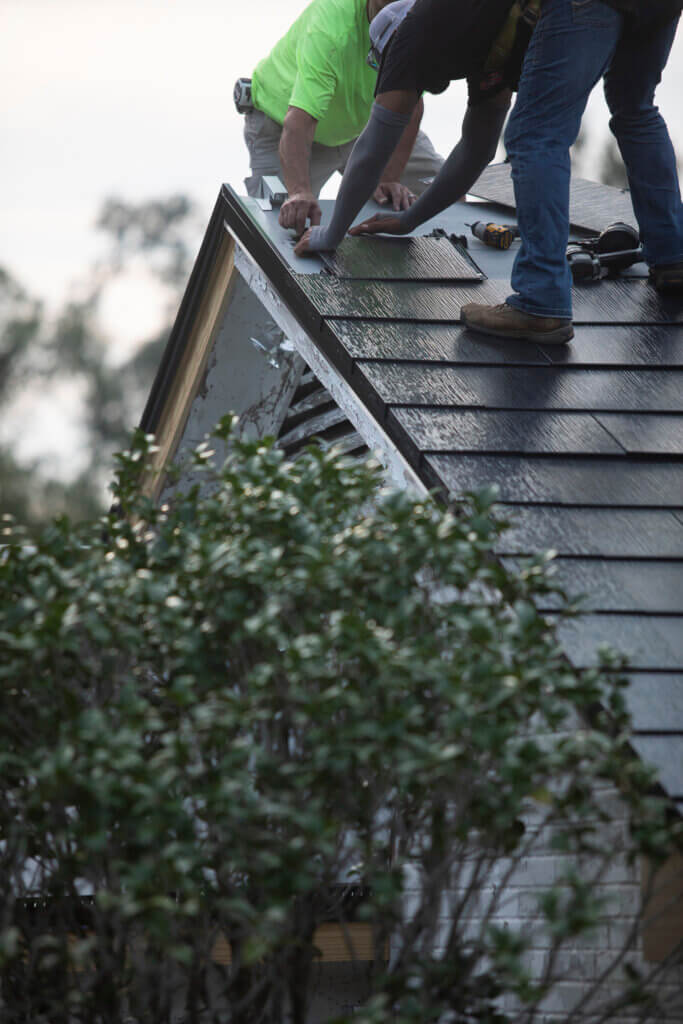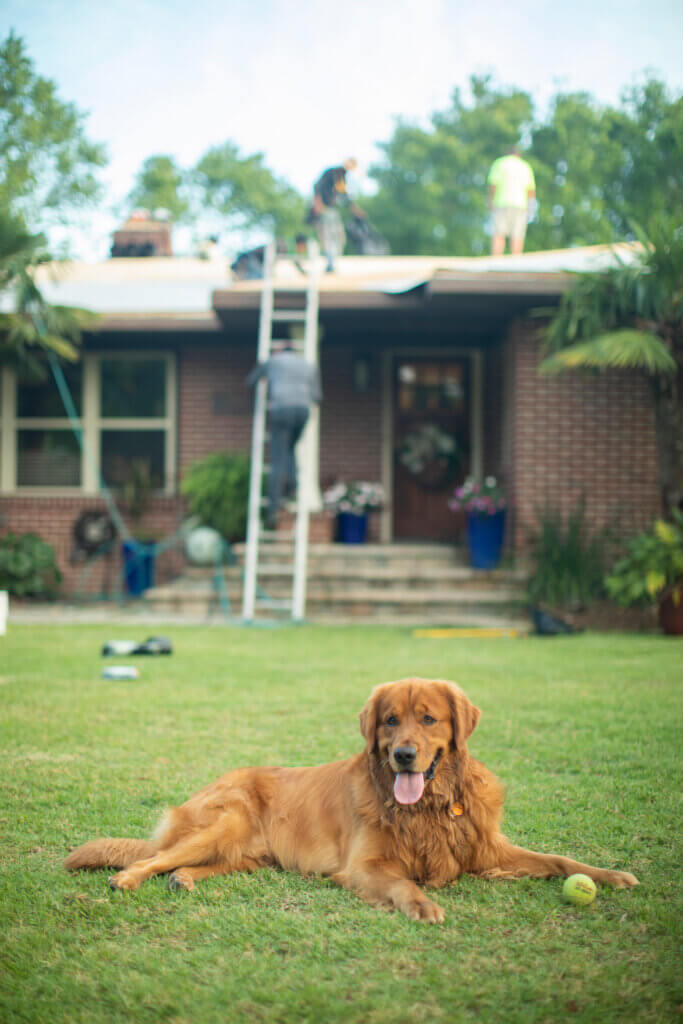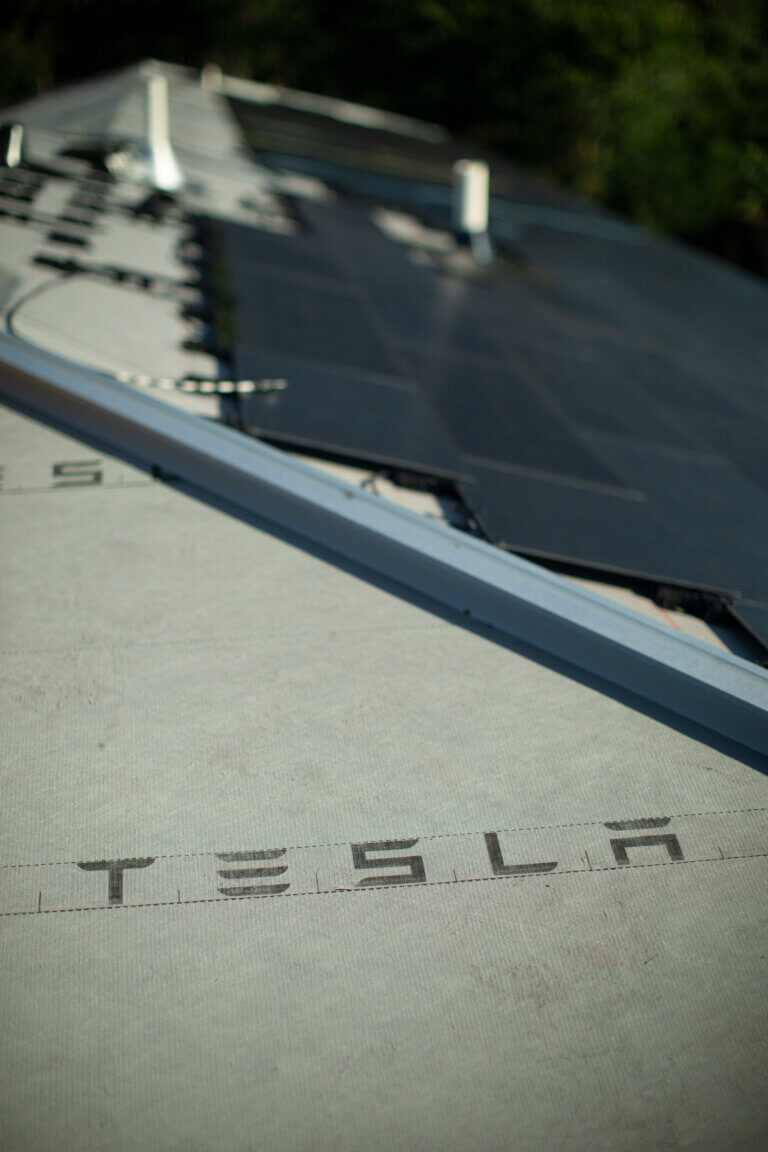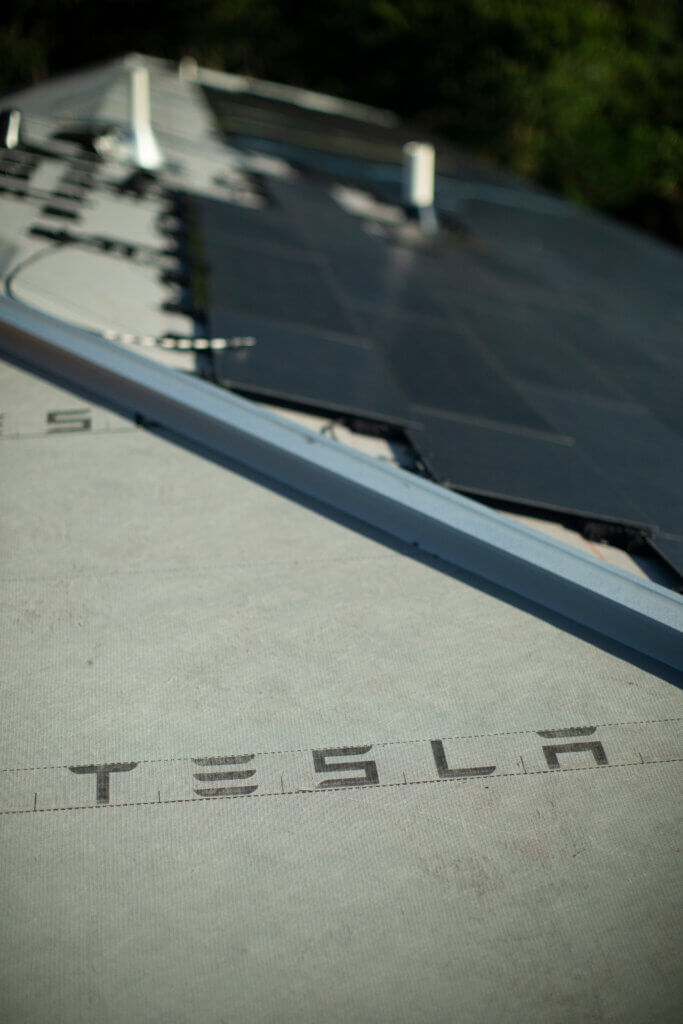 SunFarm Energy is proud to partner with Quality Roofing for Tesla Solar Roof Installations.
SunFarm Energy mascot, Wattsun, enjoys the sunshine on installation day at owner Doug Herrick's house.
Tesla's fire and water barrier goes on underneath individual roofing and PV tiles.
---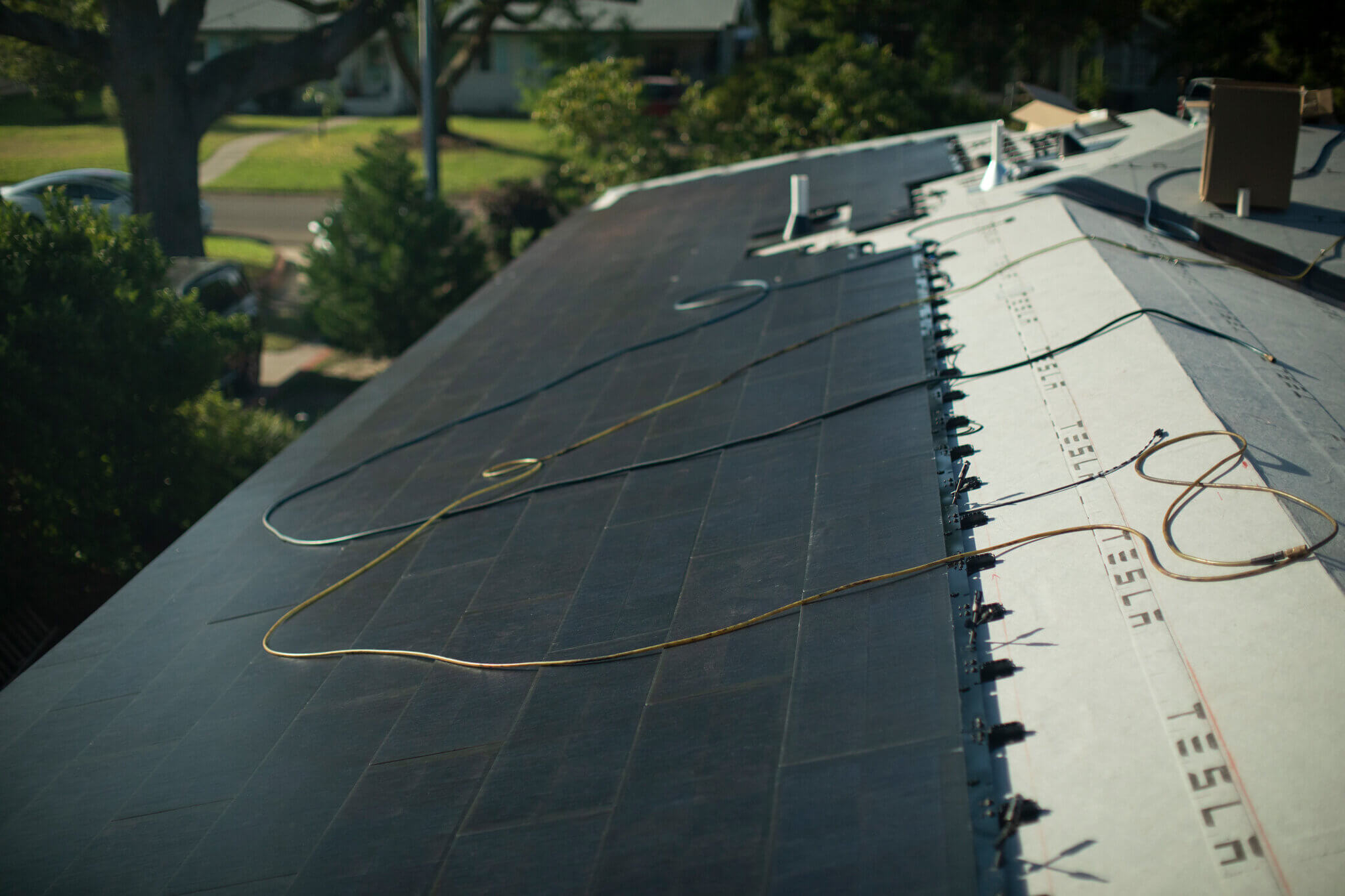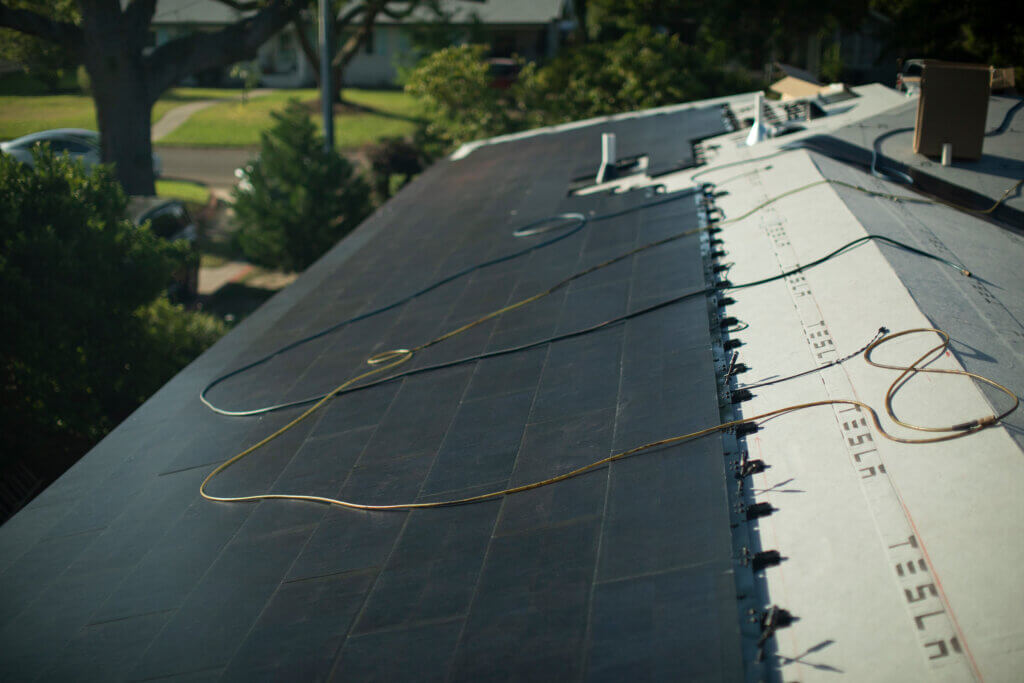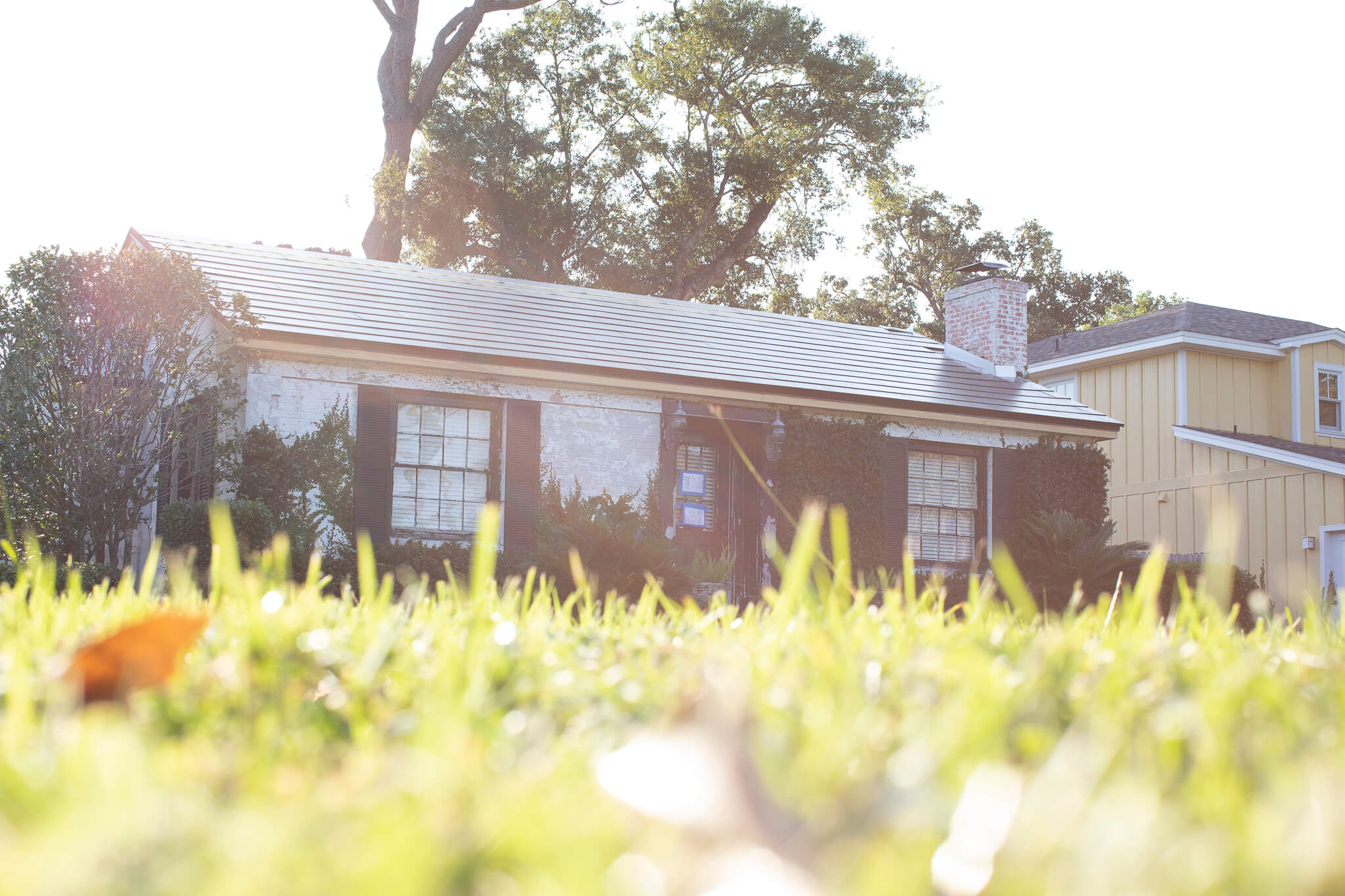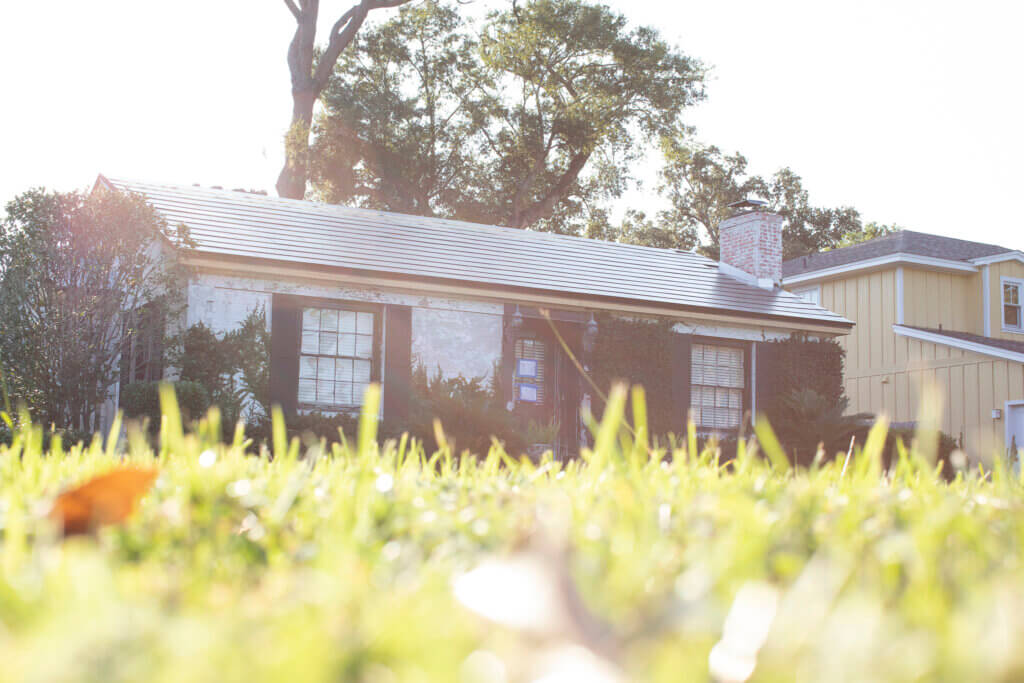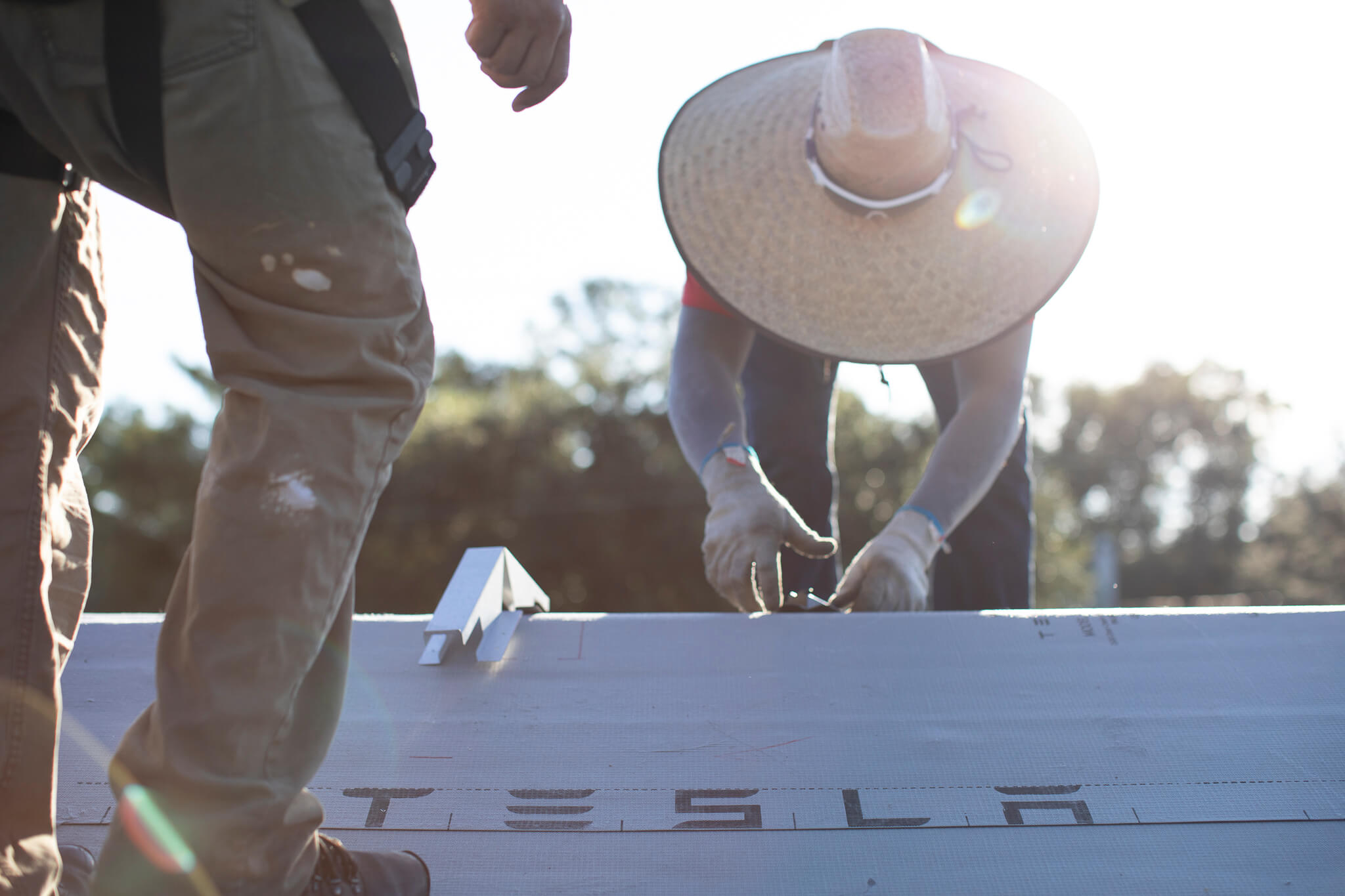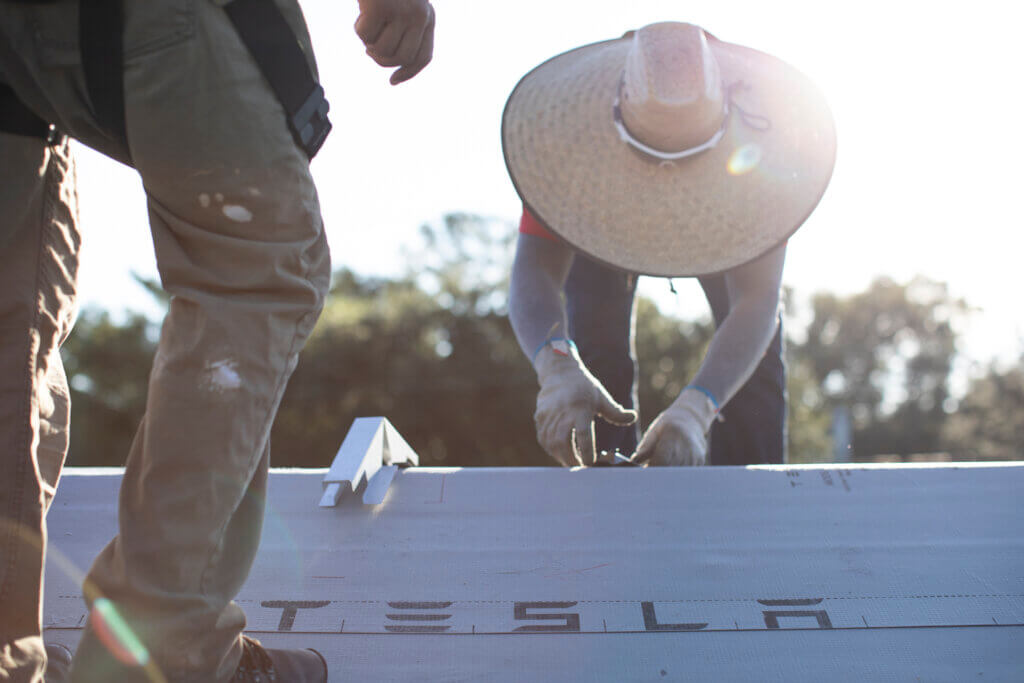 Progress on tile installation on the north side of Doug's roof in Pensacola.
A finished section of tiles on the home of Nathan Kercher, SunFarm Energy's Director of Operations.
Quality Roofing installers work on the ridgeline of Nathan's house in Pensacola.
---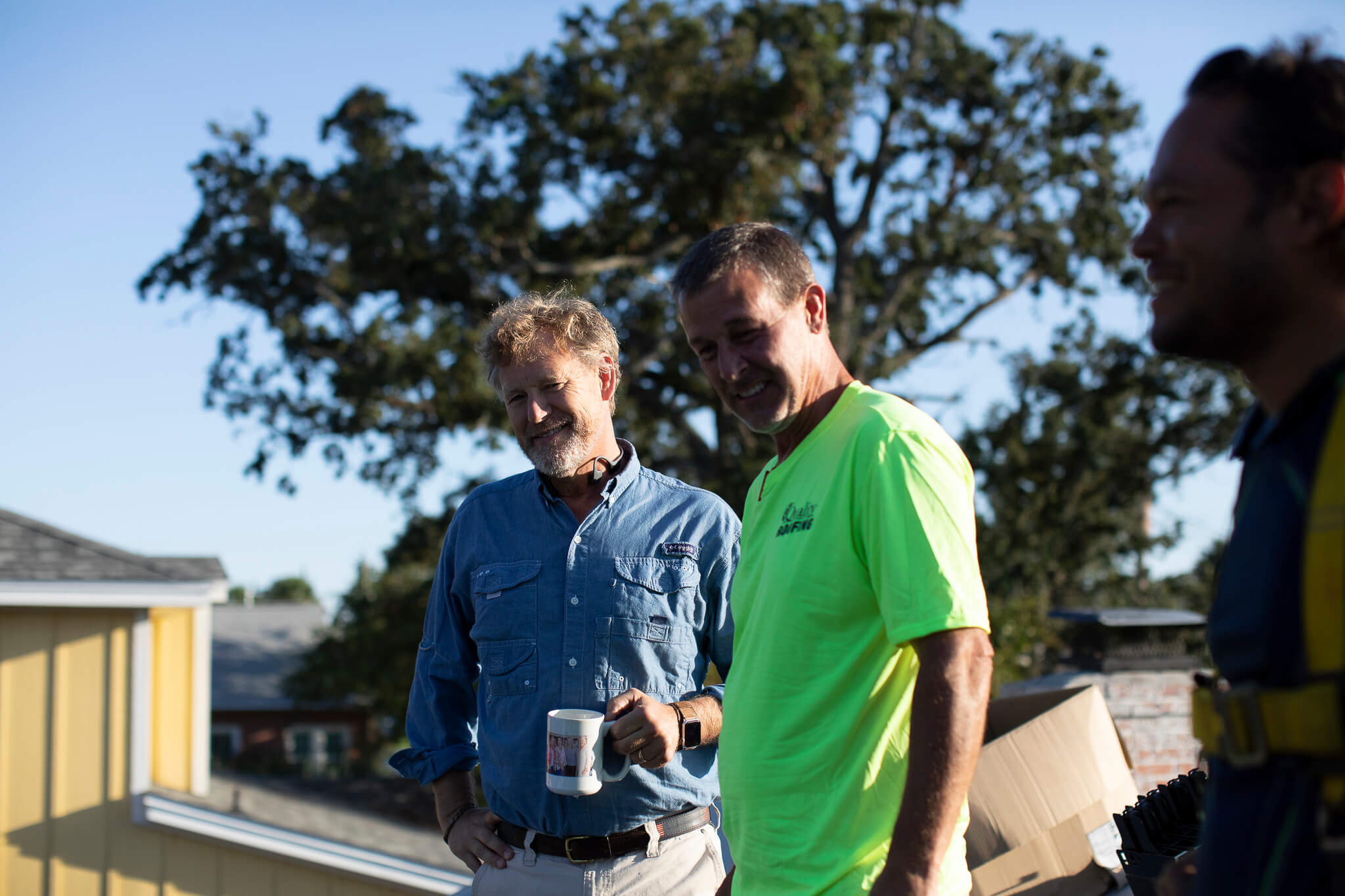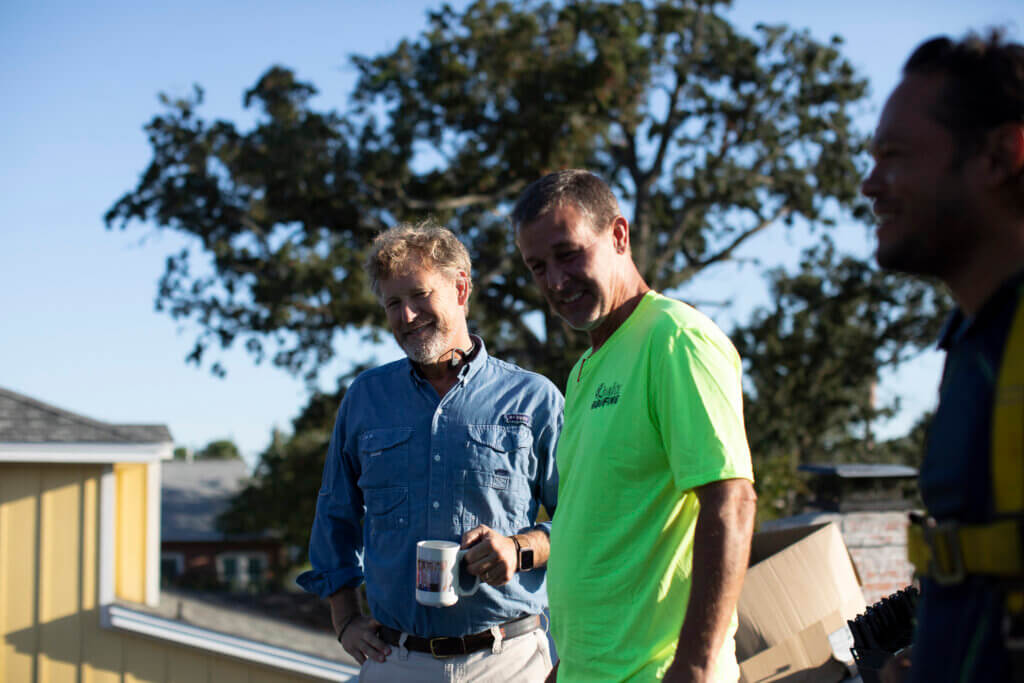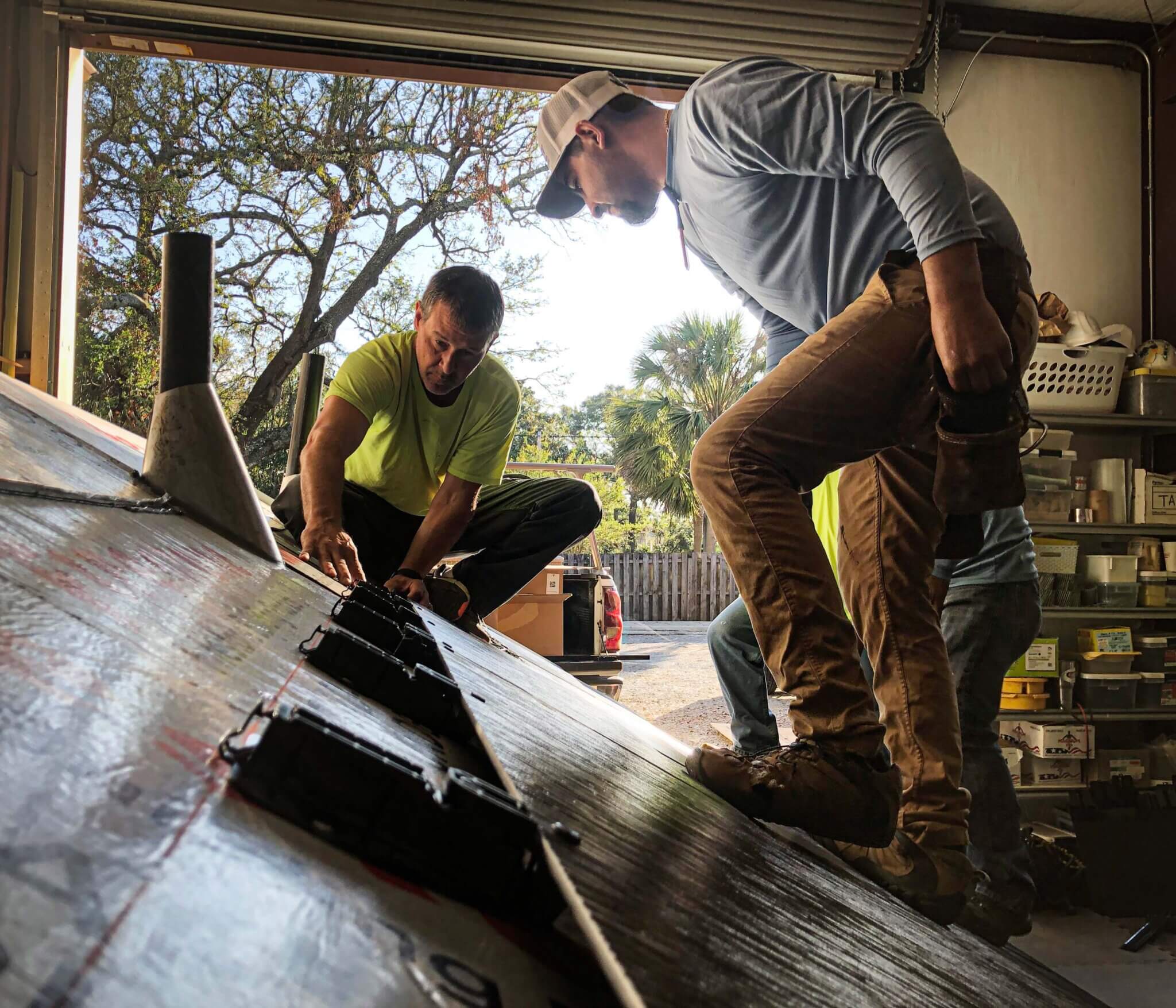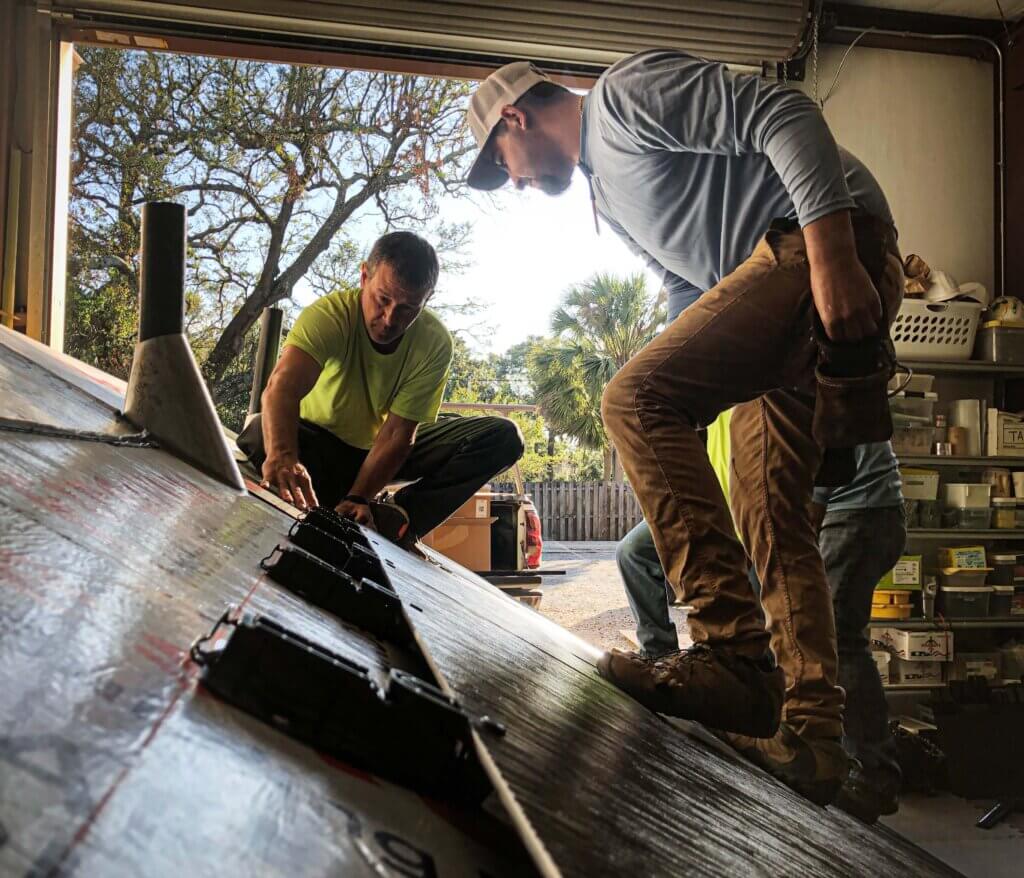 SunFarm Energy owner, Doug Herrick, and Quality Roofing team lead, Steve, enjoy a cup of coffee after a full day of install work.
Quality Roofing team lead, Steve, assists a colleague during Tesla Solar Roof training days at the SunFarm office in the winter of 2020.
---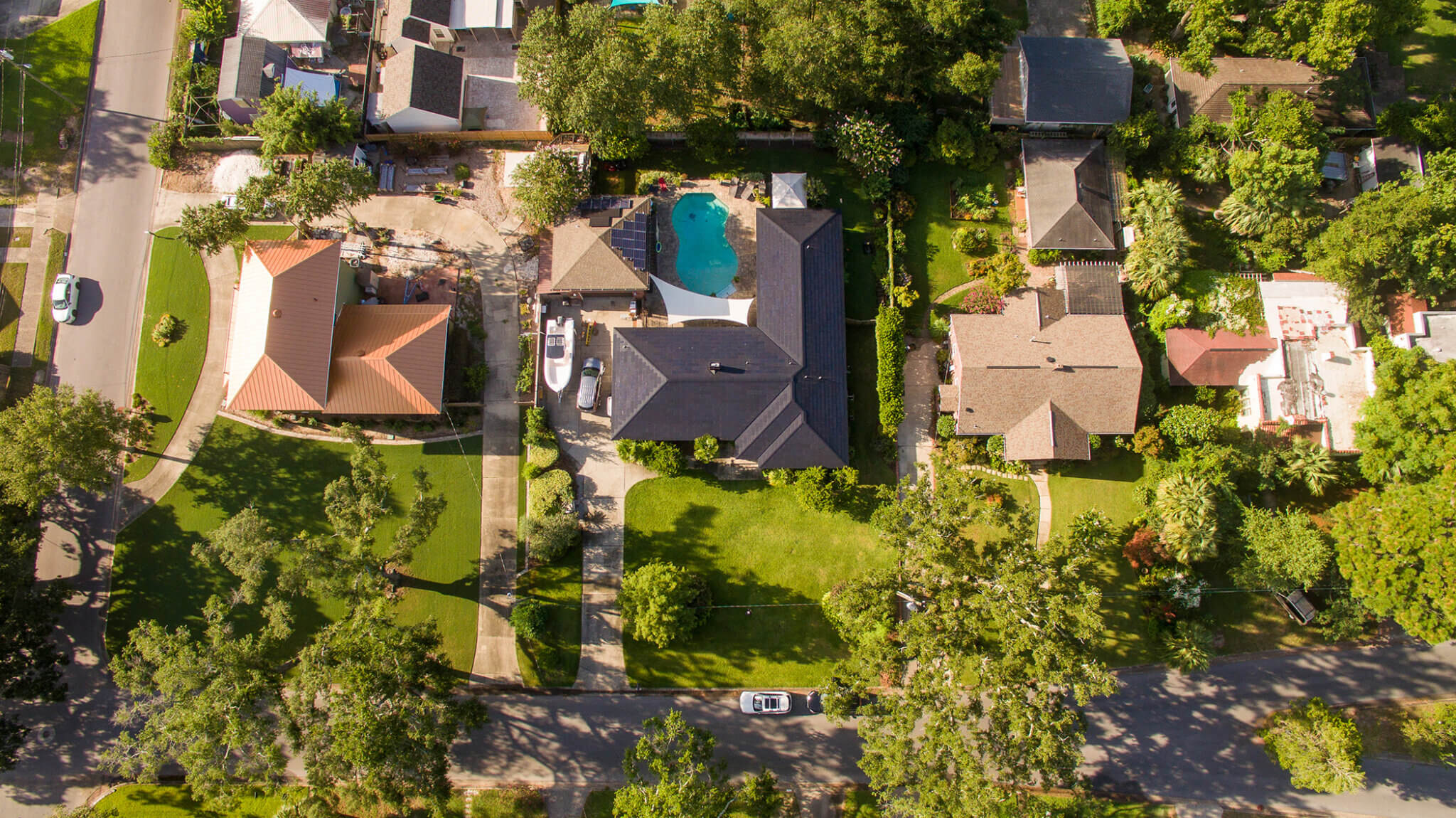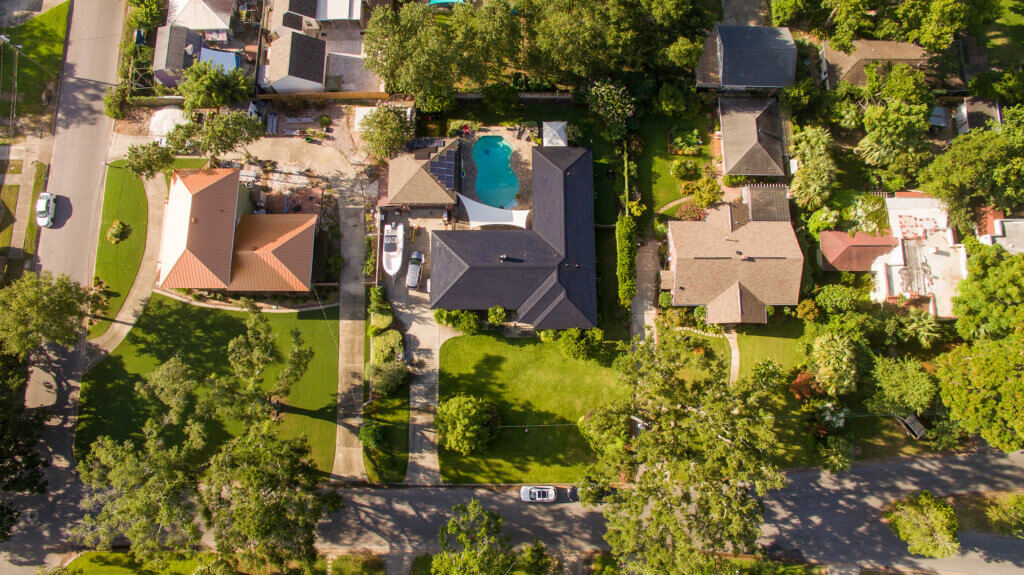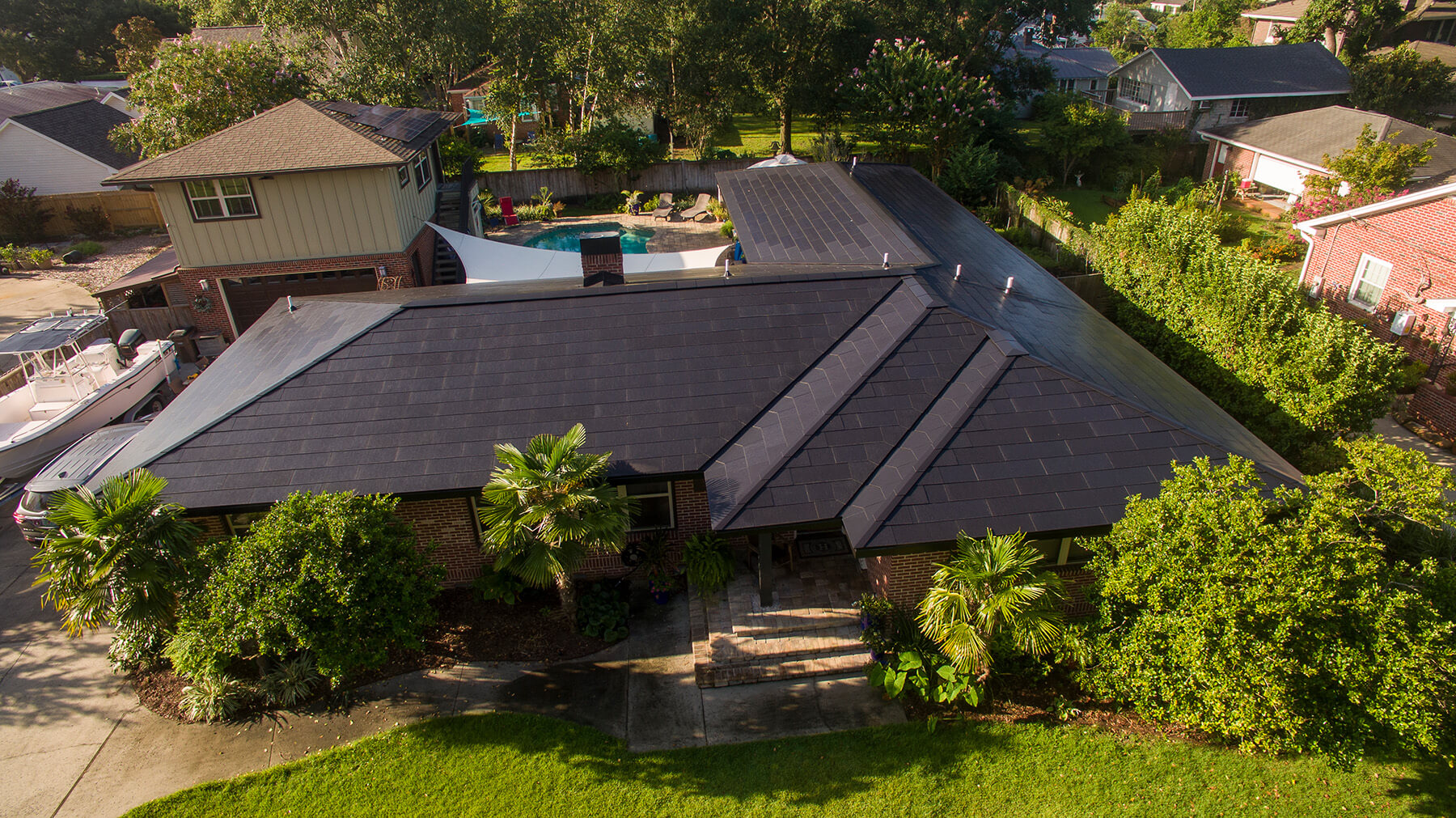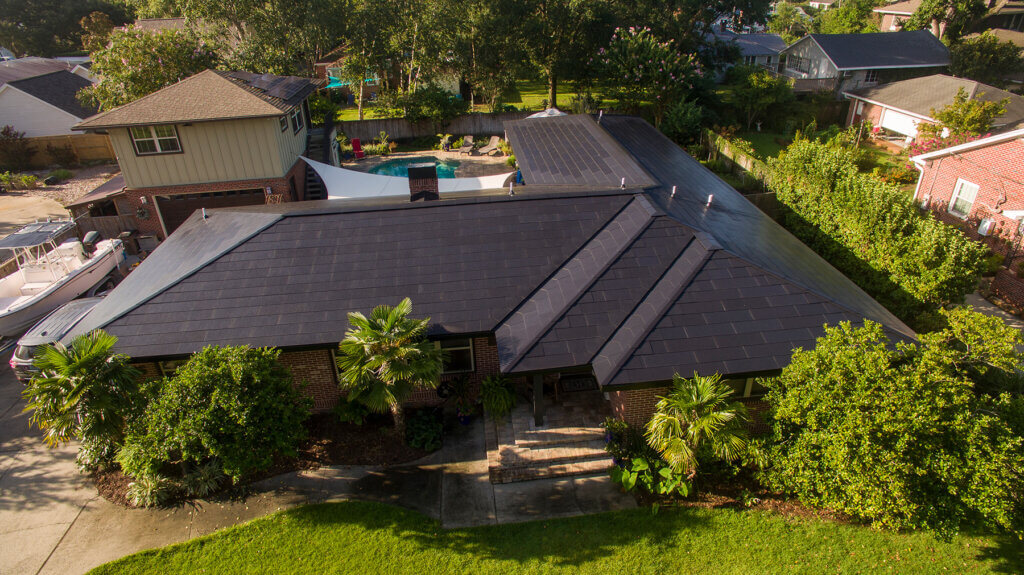 Doug Herrick's finished Tesla Solar Roof Project. A bright spot among the traditional shingle roof homes nearby.
The north side of Doug Herrick's home in East Hill. Note the active tiles on one of the east-facing roof planes.
---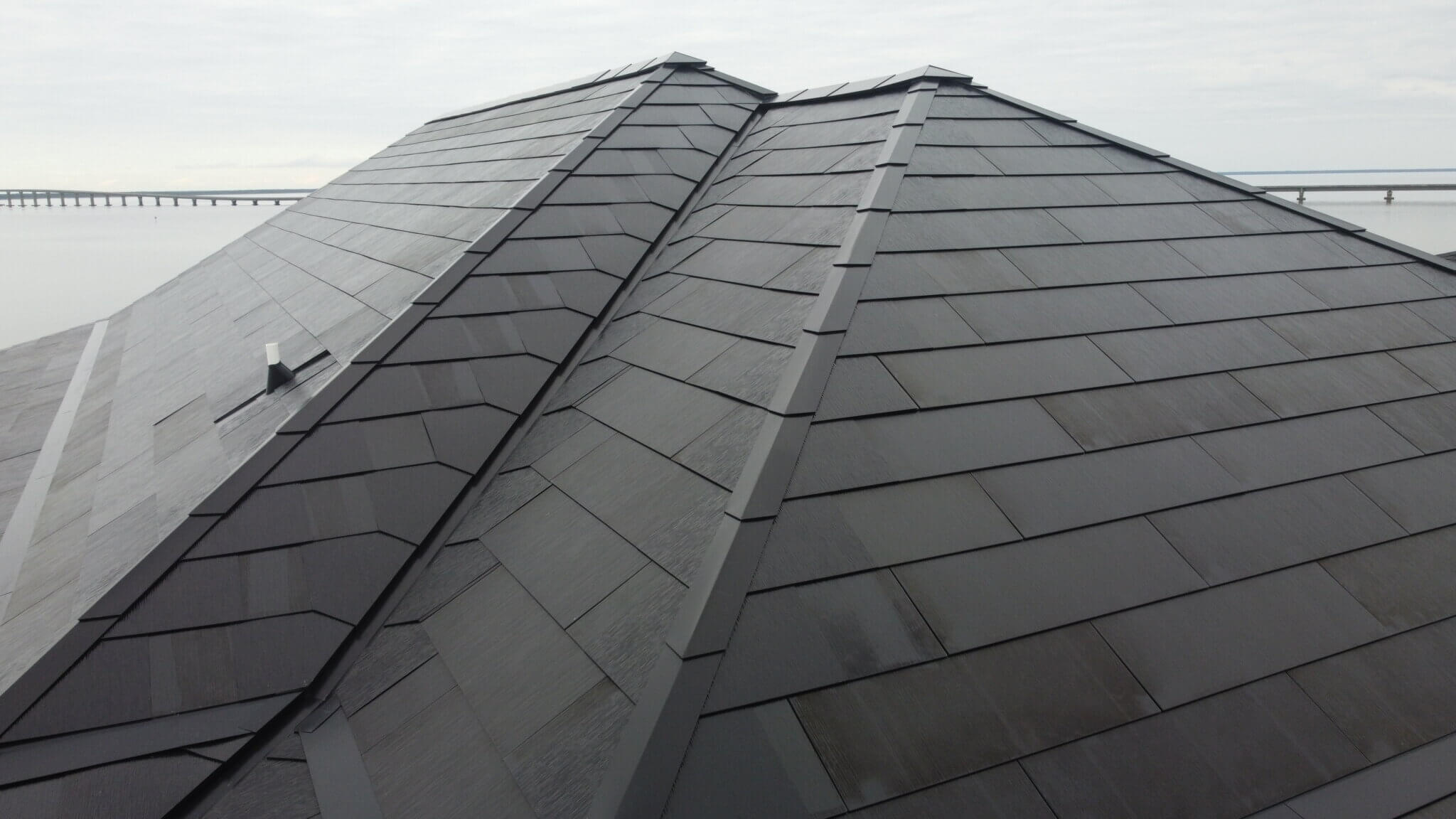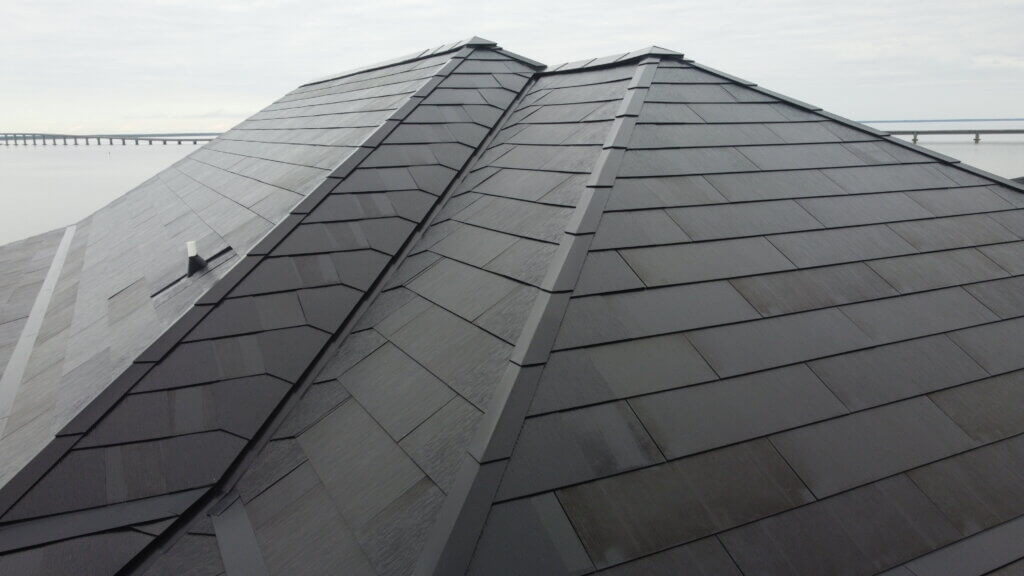 A completed Tesla Solar Roof installation right on the bay near the Garcon Point Bridge in Gulf Breeze.
Ready to make the switch? Tesla Solar Roof is the latest in solar technology for your home or business. SunFarm Energy is your Certified Installler in Florida and Alabama. Give us a call, or request your customized quote today.